June is right here right now!
With all that has been going on with weather around the country, with floods, rain and snow in Colorado still, as well as the drought out here, am so glad to see May go (except that we did get a lot of much needed rain) and welcome June in with open arms!
I will be so glad when we are out of the Mercury Rx time, it has been a tough one on many levels... from computers to vehicles and back again... phones, voice mail and so much more, so if you did not get a return email from me it is because Yahoo has had issues and some did not get sent!
The kid comes out in me when I go back in time and take a walk on the beach, sit on the deck and view the mountains all around, in my sanctuary I call my home... my ranch... I can have a stay-cation here just as easily, there is nothing to "get away from" but so much to embrace and love just being here! Looking at the stars and the constellations at night, talking to Destinee Rose who runs free between each of the twinkling stars, and my parents too are but a heart beat away! Hoping to see falling stars and make wishes on them all transport me back to an easier kinder time of our generation!
Most of all have fun, go do some of these things and be a kid again!
Lots of Changes Going On!
The end of 2013 we changed to a new web site, new shopping cart trying to make things easier and more efficient. Little did I know some of the most important things did not transfer with it including years of links.... which are being relinked now, and there are errors all over the world wide web when people are looking for us, so now we have a "re-direct" page for that... and things are all coming back together it seems, in all sorts of ways, known and unknown in the moment!
Sometimes you don't know what you don't know until you hire someone who knows what they know and they can see what needs fixing and do it ... that is just what I did, and that is what is happening now!
There is a new home page up now, new Newsletter page, and inside the Earth Song Ranch store we are making improvements this week so you can find things more easily, including Cushings Support Products, Tummy Products, Natural Wormers and more!
There will come a time in the not too distant future that I will be able to semi retire from my consulting jobs with the rail road/engineering/construction management companies and Caltrans projects et al, and be able to just blend herbs, ship products, write articles, ride and train my horses and be on the ranch more.
Each morning I wake up to a view of the barn and my horses and am in gratitude for all that I have created in my life and all that I love in my life!
"We can't solve a problem at the same level it was created….using the same mind that created it."

Uncle Albert

"I alone cannot change the world.. but I can cast a stone across the waters to create many ripples…"

(Mother Teresa of Calcutta)
Several companies have been funding studies, more on behalf of their own products than the benefits of probiotics to all horses, cats or dogs --- how they may help prevent laminitis et al - it is not just their products that can help to prevent that, it is the products that Earth Song Ranch has designed, manufactured and offered to all of you over all these years, 16 years at last count by the way. Equine Zyme and Equine Zyme Plus. For dogs it is Canine Wellness Blend.
We are not new to this, we keep up with the research, we know what works from years of experience, and we know what happens when a horse in particularlly has an unhealthy immune system from the stomach all the way through to the hind gut, with lack of absorption all the way to ulcers. Our products are some of the best on the market which support digestion and immune health and with some of the highest CFU counts as well!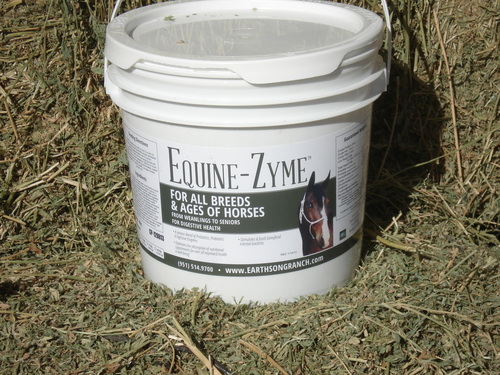 Specials the First Half of This Month
Sand Trap - I love this product by HorseTech and feed it to my Mini's one week on one week off, to the big horses for one week of the month, and now that most of the horses in the country are out grazing since the weather is better it is time to do prevention so that they do not develop Sand Colic, it is also good to give as just a preventative monthly as well - you never know how much sand is in the hay their are ingesting --- Earth Song Ranch is offering this great product at 5% off and of course free shipping from June 1st to the 15th! Use coupon code ST5
Mare Zyme - A good old stand by to help Moody Mares, which contains wild crafted herbs designed just for mares, to help ease them through their cycles! From June 1st to the 7th is is 20% off use coupon code MZ20. (comes in a foil pouch these days!)
Gastro by Smooth Run Equine is a blend that you will find no where else on the planet for horses who tend to stomach upsets or even ulcers, this product contains HIGH Potency Colostrum, Probiotics, and Extracted Mushroom Beta Glucan, which promotes intestinal health, abasorption, and supports recovery time between shows or competition! If any of you are showing, doing barrels, dressage, or any competition this is an excellent supportive product for your horse. If you order through my web site going to the link in our store or using the link below your first order has free shipping! Take us up on this offer any time. Here is the link to get you there: SMOOTH RUN EQUINE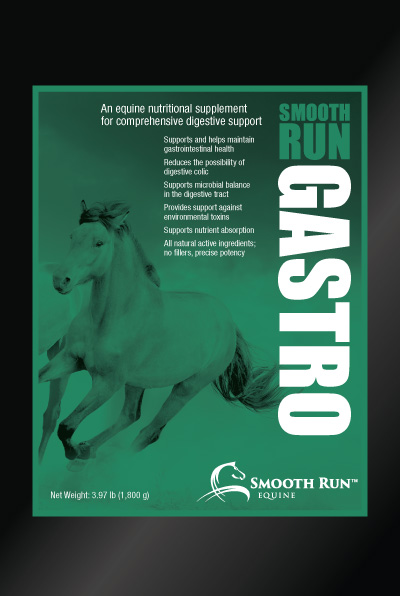 Homeopathic Remedy - Thuja
Thuja is a remedy most often used after you vaccinate your pet or your horse to counter -act the ill effects. However, it is really a rememdy for more then that, as it also can be used to treat warts, growths, sarcoids, cysts, and chronic skin conditions as well.
I only vaccinate my horses for tetanus, and when I have puppies I do the puppie vaccines, and after each the puppy gets a dose of Thuja. I use 30c potency.
As we beging to move in to Summer please have lots of moments,
make lots of moments to remember!