| | |
| --- | --- |
| | COLOR YOUR LIFE BEAUTIFUL! |
NEWS FROM EARTH SONG RANCH -
Am hoping you all had a wonderful and peaceful Mother's day weekend! We did here on the ranch, Echo received the spa treatment, and lots of love as did Diamond and Annie, they are the mom's in the group, but we didn't forget Cheyanne even though she has not been a mom! We also remebered Destinee who was such as part of all of Earth Song Ranch for 12 years -- and I will be posting a blog about her in July which I am still working on, it is hard because I still miss her so, and the tears still flow some days.
We have exciting news below and I am so happy to announce that Smooth Run is now available through Earth Song Ranch - see below!
I can tell you it has been a grueling 18 months for me, which has now come to fruition and completion, the litigation is over, it has settled, I can now get back to the business of business and Earth Song Ranch, as of three weeks ago we added a new puppy to our pack, and love her to the moon and back but she is a lot of work until she is a bit bigger, having said all that I can now get back to who I am and how I live my life, which is in peace, harmony and helping others with the health of their animals, Tilly is on the left our "Bossie" (Mini Aussie and Border Collie) Tess on the Righ, they are helping in the office and have one of their favorite toys!
My consulting job is coming to an end maybe as soon as August, but more likely a bit later in the year, it has helped me to cover a lot of expenses, take care of business, deal with the ups and downs of life, however, my passion and my focus for the rest of my life is really about health including my own, about the products we can offer you through our web site, for your animals and doing consultations to help people in their journey helping their animals to become more healthy!
Being gone from the ranch 12 hours per day including the commute I do has taken time from my business and delayed orders getting out and I apologize for all of that but that too is changing and will be better as I gear down my consulting hours and gear up my business focus. Being around Mark, Laura and Jennifer of Smooth Run has renewed my passion for what I love and do best, it has excited me about reading and sharing all the latest in research in nutrition and it is time to focus and move forward with all of that! I am currently writing an article for Horse Back Magazine in Texas and will be writing some other articles in the next few weeks which I love to do - one will be on "ingredients not being equal" and most on digestive or immune health!
I love this ranch, I love my life, and I am going to love getting back to what I am passionate about full time in the not too distant future!
SMOOTH RUN EQUINE PRODUCTS
Earth Song Ranch is now up and running with the Smooth Run Products! We are really excited about this and to be a part of this once again after all these years. Earth Song Ranch was a part of Smooth Run in the beginning in 2001 --- and we are now back together again for the Long Run, it is interesting how life can sometimes come full circle when unplanned but the Universe knew and when the time was right, the right people in place, it happened!
This is the link on our site to SMOOTH RUN it will take you directly to their web site, you will set up your account through them using this link, and in their site you will find a chart with the products they carry for horse, what they were designed to do along with the basic differences in their products, you can also click on each product label in their store to find the ingredients and the levels per scoop of each product, all of which are about immune health. Within the Smooth Run site you will set up your account if you wish to order their products, and you will receive free shipping on your first order you make using the link through the Earth Song Ranch store. They also will be offering continued free shipping when you set up Auto Ship which is a great deal! That way Earth Song Ranch also receives credit and we are all linked in under a specific code.
The Prime is the basic probiotic/digestive enzyme blend with added vitamin and minerals along with Beta Glucans from mushroom extracts, kind of like the original Equine Zyme was a few years back, with the yuccaa and the colostrum many of you remember still and would love to have, well here it is; Smooth Run Prime, was the base for the original Equine Zyme from long ago, it is the baseline formula designed to be a proactive and affordable approach to provide your horse with a daily nutritional supplement supporting optimal health and a balanced immune system, where you would not need to feed additional supplements. The difference between Smooth Run Prime and Equine Zyme is that the Prime also contains Yucca, Zinc Methionine, Methionine, Copper Protienate, Selinium along with 2,000 mg of mushroom extract (Beta Glucan), 2,000 mg of colostrum, along with vitamin A, C, D3 and E. Both however contain the probiotics and digestive enzymes. EquineZyme was designed to be fed with your regular supplements or bag feeds and meant to enhance the uptake of those and to support your horses immune health with the probiotics and pre-biotics.
The Smooth Run Pro is their top-of-the-line product providing the best nature has to offer. Smooth Run Pro combines the highest concentration of their proprietary blends of herbs, vitamins, minerals, microencapsulated digestive enzymes coupled with their propriety "Immune Positioning System" of mushroom beta glucan, PRP's and colostrum. These elements work in unison to help your horse maintain a strong and balanced immune system. In addition, Smooth Run Pro provides comprehensive joint, hoof, tissue and muscle support. This support is provided by a combination of Glucosomine, Chrondroiton, MSM and Boswellia extract, for hoof and joint integrity.
Many of you have contacted me over the years because your horses have allergies and or breathing difficulties during certain times of the year, and Breath Smooth was one of the products I carried years ago which has helped so many horses, especially competition and barrel race horses naturally with their proprietary blend of herbs.
These products have been brought current to today's research in equine health by the new owner of Smooth Run, who is not new to me, I met Mark years ago when we both were with Cenzone Tech, and when Smooth Run Products were first designed in 2001 many by me. These products contain no fillers or additives, are pure ingredients from natural sources to enhance your horses health, well being and performance. Mark's main company is Micro Basics and you can look up their web site, they specialize in probiotic and digestive enzyme blends for the feed industry (cattle, dairy, poultry, swine, and aqua-culture).
Smooth Run products provide the most comprehensive spectrum of natural nutrients a horse needs to sustain a healthy and balanced immune health. Horses need consistency in their supplements to help a horse's immune system adapt and adjust while keeping them healthy from the inside out. Not all supplements are created equal just because they list the same ingredients, they may be from "un-natural" sources and not all manufacturer's provide the transparency on their labels or are as available to respond to your questions on products that Earth Song Ranch and Smooth Run are able to do!
There are a number of blends from Smooth Run Pro which have joint support and also gastro support for horses who are prone to ulcers and digestive upsets which contains herbs and colostrum at higher levels. Their Mare formula is a proven as well as their Gastro Formula and Earth Song Ranch may in the future offer only those and discontinue Mare Zyme and Tummy Zyme. I still have plenty of the Hoof and Joint Foumula left but in the future may only offer the Smooth Run Pro for hoof and joint health - so just giving all of you a heads up on all of this!
If you are interested in becoming a distributor for Smooth Run Products from your own web site, or wish to carry them in your store, please give me a call at 951-514-9700 and I would be happy to send you the info or share with you regarding the details and can let you know how we set this all up!
I will also be writing articles for Smooth Run for various trade publications and will be their go to person for questions and resources for the the horse and dog products in the very near future! I am really excited about how this has all come about full circle!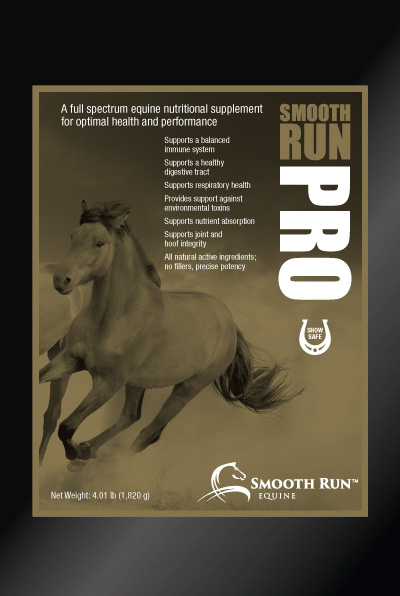 FREE SHIPPING ON YOUR FIRST ORDER PLACED THROUGH THE EARTH SONG RANCH STORE
you can click here -> EARTH SONG RANCH
EQUINE ZYME, EQUINE ZYME PLUS, CANINE WELLNESS & HORSE TECH PRODUCTS

Earth Song Ranch will always carry Equine Zyme and Equine Zyme Plus as they are the main stay of our company, they are different from the Smooth Run products in that they do not have the added vitamins, beta glucan or joint support ingredients, they still have all the great probiotics, prebiotics and digestive enzymes at a lower cost. We will also always carry Horse Tech Products, as Horse Tech is a company we believe in and also use their products for our horses, they manufacture Equine Zyme and Equine Zyme Plus for us which contain the probiotics and digestive enzymes your horses need for immune support and health and you all love and depend upon. We are so happy that we can offer our long time and new customer's a choice for their horses and their horses health!
5% OFF YOUR ORDER OF EQUINEZYME OR EQUINEZYME PLUS
THROUGH MAY 16TH! ANY SIZE! USE COUPON CODE EZ5
FROM MAY 17TH THROUGH MAY 24TH 10% OFF HERBAL WORMER
USE COUPON CODE HW10
FROM MAY 25TH TO MAY 31ST 10% OFF
MARE-ZYME & TUMMY-ZYME USE COUPON CODE MAY10